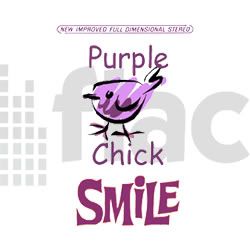 Just making sure. Supposed to be the best construction of Smile from the old BWilson analog recordings, and it's good, though i don't agree with it completely. Worth while for sure. Someone needs to do a DJ Screw Purp Chick version and call it TusSmile or something.
Beach Boys - Purple Chick Smile
ps - sorry for all the megaupload lately. these files are all over 100mb and, if nothing else, Goldenhymn taught me that if you Mediafire big files in two parts at least 1/2 downloaders will only do the first part, which is bizarre to me.